PD 520/520G Teaching with Comics Across the Curriculum
The Course
An Interactive Online Resource
In a world of ever-increasing visual media, graphic novels (and shorter comics) have become an internationally-popular form of text within a wide range of academic disciplines.  This course will explore the theory, research, and practice behind reading and writing sequential art narratives (SANs) and the pedagogical strategies associated with effectively using them to teach a wide variety of content across the academic disciplines of visual art, literature, social studies, and STEM (science/technology/engineering/math).  Students will read a variety of graphic novels (both fiction and nonfiction), craft their own short sequential art text, and contemplate SAN-inspired instructional activities for classroom implementation within a particular academic discipline. Students will have considerable autonomy throughout the course in choosing texts and topics that align to their own academic disciplines and professional goals/interests.
Professor Nick Kremer is a graduate of Truman's Master's of Arts in Education program and currently the District Coordinator of Language Arts (6-12) and Social Studies (K-12) for the Columbia Public Schools in Missouri.  His doctoral work at the University of Missouri focused on English education with a Dissertation entitled: "The Comic Core: A Framework for Teaching Sequential Art Narratives."
Course Objectives
[Align to MO Teacher Standards #1.1-4, #2.4-5, #3.1-3, #4.1-3, #6.3-4, #7.3, #8.2, #9.2]
Upon completion of this course, teachers will be able to:
Understand the theories/principles of literacy related to sequential art narrative texts, including the unique attributes that define/distinguish SANs from other media.
Read, analyze, and evaluate a wide variety of sequential art narrative texts (ranging in both content and style/form) proficiently and independently.
Compose an original sequential art narrative text related to an academic discipline of expertise.
Incorporate sequential art narrative texts and researched-based SAN pedagogy into instructional planning/practice within an academic discipline of expertise.
Engage in continuous reflection/inquiry regarding sequential art narrative applications to an academic content area through enhanced familiarity with major SAN writers, resources, and research bases.
Collaborate with educators from other academic content areas to foster interdisciplinary learning connections through sequential art narrative texts.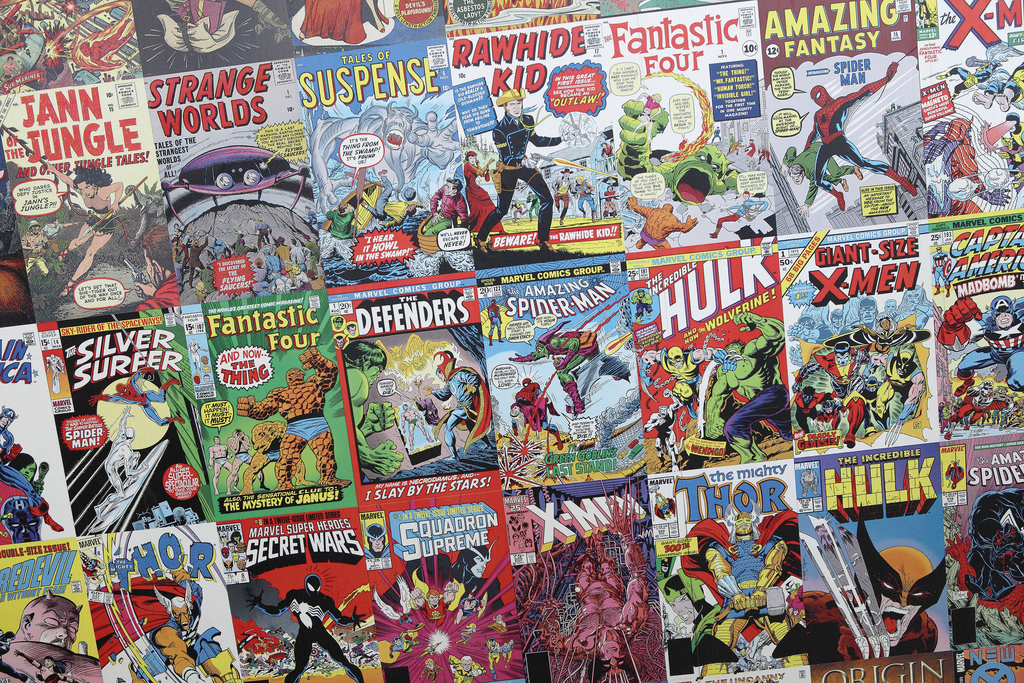 Why Study Pedagogy at Truman?
It's Affordable!  Truman tuition is among the most affordable among public institutions in the Midwest at both the undergraduate and graduate level.
It's Convenient!  Online courses allow students to access content when their schedule allows them and to collaborate with classmates and their professor  across great distances.
It's Informed by Experience!  Your professor is an experienced K-12 educator with advanced degrees and a keen research interest in the topic.
Information About This Course:
PD 520 Strategies for Instrumental School Music Programs
PD 520G Strategies for Instrumental School Music Programs
Instructor: Nick Kremer 
Credit Hours: 3
Course Dates: TBA
Tuition Rate for Current K-12 Teachers:  $210 per credit hour
Sample Syllabus – Sequential Art Narratives (Note:  This is a sample only and does not represent the final syllabus for the course).
Registration
Registration dates will be posted once the next course offering has been scheduled.
Current Truman students can simply register for the course like they do their other courses.
Those who are not current students at Truman State University will need to apply:
Non-degree-seeking application – for those who just want to take a course or two but are not interested in pursuing an entire degree program.
Once a student's non-degree seeking application has been submitted and reviewed, a member of the Truman Institute's staff will manually register the student in the section of the course indicated on the application and send them an email containing instructions for paying the tuition, logging in to the course, etc.
If you are a K-12 teacher applying as a Non-Degree Seeking Student, please be sure to let the Institute for Academic Outreach know as K-12 professional development discounts apply.  These discounts are not available for students currently enrolled in the MAE program.
Application for full admission – for those interested in pursuing an entire degree program.
If you have any questions, please contact the Institute for Academic Outreach at (660) 785-5384 or at institute@truman.edu.