PD 626 G – Teaching Critical Thinking in the Content Areas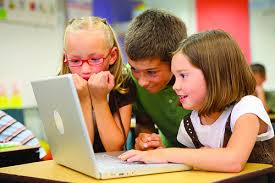 Course Title:        PD 626 G – Teaching Critical Thinking in the Content Areas
Dates:                   TBA
Instructor:            Janet McClaskey
Delivery:               Fully Online
Cost:                    $210 per credit hour (3 credits) + $30 online course fee (for practicing K-12 teachers)
This course provides PK-14 practitioners with simple, discreet thinking tools and methods for developing their students into critical thinkers.  Teachers learn each skill in online discussion and then enhance their students' learning by providing individual meta-cognitive processes directly to their students and scaffolding those critical thinking skills into each content lesson.
About Your Professor: Janet McClaskey received her undergraduate degree in English Education from Truman State University and her Masters in English Education from University of Missouri—Columbia.   In both public and private educational settings in Missouri, Texas, and Colorado she has taught grades 6 through university graduate school, levels special education through Advanced Placement and Honors, and numerous content areas including English, Reading, Technology, Social Studies, Math, and Science.  At Metropolitan University of Denver, she has taught critical thinking courses for the First Year Success Program, the College of Education, and the Senior Honors Colloquium, using her special training in meta-cognitive processing and semiotics.  Her publications include professional and personal articles in English Journal and DKG Bulletin as well as other content journals.  She currently serves as 1st Vice President of Colorado State Delta Kappa Gamma, an International Teachers Organization that promotes professional and personal growth of educators and excellence in education.
Enroll now!  Non-Degree-Seeking Students Apply Here.
Current Truman students may enrollment via Truview.