PD 570G Intelligence Analysis: Tools for Decision Making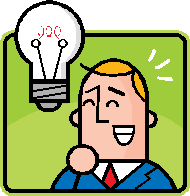 The Course
This course is designed to introduce the student to a wide variety of tools used in the intelligence analysis community to aid decision making.  Topics include diagnostic techniques, contrarian techniques, and imaginative thinking techniques, as well as methods of gathering and presenting information.
"Intelligence analysis" is more a methodology than a particular community.  In addition to nation-states' and military intelligence operations, intelligence analysis methodology is widely used by public, private, and non-profit administrations; law enforcement and emergency services personnel; public health officials; and many other professional communities.
Why Intelligence Analysis?
It's a Critical Skill for the Workplace.  The fast pace of today's workplace means we're making dozens of crucial decisions – large and small – every single day.  To be effective decision makers we need to understand not only how information is acquired, but how information can be analyzed to make the best use of it.
Critical Thinking is an In-Demand Attribute for Today's Employers.  One of the top skills employers look for in the people they hire is critical thinking.  Even for those of us already employed, demonstrated critical thinking skills are crucial for advancement.  They get the attention of those we work with.
Why Intelligence Analysis at Truman?
It's Competitively Priced.  At the graduate level, Truman's tuition rate is highly competitive.  You will be hard-pressed to find a course of this caliber, serving fields critical to major industries, at such a competitive price.
It's Convenient.  As a fully online program, this course is compatible with the fast-paced lifestyle of the corporate executive, teacher, government employee, or policy maker.
It's Informed by Experience.  Your professor is an experienced scholar in the techniques of leadership and decision making.
Course Objectives
Upon completion of the course, students will be able to:
illustrate the separate elements of the OODA Loop (rapid iterative decision-making)
identify common pitfalls or "booby traps" (negative-effect heuristics) in the decision-making process
demonstrate the ability to apply at least three of the following decomposition and visualization techniques to a personal or professional decision-making process:  Sorting; Ranking, Scoring, and Prioritizing; Matrices; Network Analysis; Mind Maps and/ or Concept Maps; Process Maps and/or Gantt Charts
demonstrate the ability to apply brainstorming and mind-mapping techniques to a personal or professional problem
demonstrate the ability to perform scenario analysis and the ability to identify key indicators
demonstrate the ability to apply the "even swaps" method of evaluating multiple alternatives (choices) or the analysis of competing hypothesis method of evaluating possible explanations (looking backward) or outcomes (looking forward)
demonstrate the ability to analyze outside one's own cultural background using at least two of the following techniques, as evaluated by a holistic grading rubric:  Pareto analysis, key assumptions check, "Red Hat" analysis, and/or "outside-in" analysis
demonstrate the ability to apply the techniques of contrarian analysis (Premortem Analysis, What If? Analysis, High Impact/ Low Probability Analysis, and/or Devil's Advocacy) or to apply the techniques of the Delphi Method
demonstrate the ability to make choices or tradeoffs between competing goals by using either Complexity Manager techniques, a Decision Matrix, Force-Field Analysis, Pros-Cons-Faults-and-Fixes techniques, or SWOT Analysis
demonstrate the ability to make an effective PowerPoint presentation (or other communication graphics application).
Next Offering: TBA –  No sections of this course are currently scheduled.
Registration
Current Truman students can register for this course just like they do their other courses.
Those who are not current students at Truman State University will need to apply.
Non-degree-seeking application – for those who just want to take a course or two but are not interested in pursuing an entire degree program.
Once a student's non-degree seeking application has been submitted and reviewed, a member of the Truman Institute's staff will manually register the student in the section of the course indicated on the application and send them an email containing instructions for paying the tuition, logging in to the course, etc.
Application for full admission – for those interested in pursuing an entire degree program.
If you have any questions, please contact the Institute for Academic Outreach at (660) 785-5384 or at institute@truman.edu. 
Advisory:  Each state has different laws applying to the ability of out-of-state providers to offer online courses within their borders.  Non-Missouri residents are encouraged to visit our state approvals site for more information as to how this might impact their registration and use of credit.