PD 510/510G Technical Writing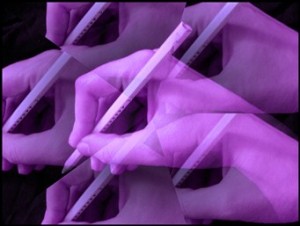 Truman State University is offering interested students the opportunity to acquire valuable skills in technical writing  in a convenient and affordable way with a full-semester, fully-online course for both undergraduate and graduate students.
Why Technical Writing?
It's a Skill in Demand!  Most job announcements emphasize the need for skilled oral and written communicators.  Experienced technical writers can fulfill a variety of important needs:  from writing technical manuals to editing manuscripts; from preparing persuasive letters to completing detailed memoranda for their employer.
It's a Skill of Value to Everyone!  There are few jobs that don't require at least some of the skills covered in a technical writing course, and employees with strong writing and editing skills are highly valued.
Why Technical Writing at Truman?
It's Affordable!  Truman tuition is among the most affordable among public institutions in the Midwest—at both undergraduate and graduate levels.
It's Convenient!  Online courses allow students to access content when their schedule allows them and to collaborate with classmates and their professor  across great distances.
It's Informed by Experience!  Your professor is an experienced technical writer with numerous real-world experiences.
About Technical Writing
This course has two broad purposes.
First,  it seeks to introduce students to:
What tech writing and professional communication are;
How technology has changed technical and professional communication permanently in the last fifteen years;
Employing critical thinking when writing about sensitive situations to a variety of audiences (including supervisors, colleagues, and subordinates);
Learning how to create a successful professional profile;
Being able to walk into an office environment and have the critical thinking tools to address unfamiliar and immediate assignments with confidence and success.
Additionally, the course aims to provide students the opportunity (outside an office environment and with the safety net of the Instructor/Mentor), to gain confidence and experience with professional and technical writing projects, situations, and scenarios.
Specifically, the course expects to communicate the real-life experience and expectations of technical writing through class assignments, class discussion, and deadlines. Specifically, this will involve (but is not necessarily limited to):
learning about social media;
creating a professional profile, resume, cover letter, and website;
learning about branding;
learning enough linguistics to be aware of what others are communicating and to be consciously aware of what YOU are communicating;
memos;
reports;
inter- and intra-office communication;
learning to write a peer-reviewed journal manuscript;
logical models;
instruction manuals.
Some of these assignments will be very short and concise; these are often more difficult to write than longer assignments.
Information About the Online Technical Writing Course:
Instructor: Jen Creer
Credit Hours: 3
Textbook: Writing That Works; How to Communicate Effectively in Business
Author:                Roman, Kenneth and Raphaelson, Joel
Publisher:            Collins Reference
Edition:                3rd revised
ISBN-13:              978-0060956431
ISBN-10:              0060956437
Course Dates:       No sections of this course are currently scheduled.

Registration
Registration dates will be posted once the next course offering has been scheduled.
Current Truman students can simply register for the course as they do for their normal course load.
Those who are not current students at Truman State University will need to apply as a non-degree-seeking student:
Non-degree-seeking application – for those who just want to take a course or two but are not interested in pursuing an entire degree program.
Once a student's non-degree seeking application has been submitted and reviewed, a member of the Truman Institute's staff will manually register the student in the section of the course indicated on the application and send them an email containing instructions for paying the tuition, logging in to the course, etc.
Application for full admission – for those interested in pursuing an entire degree program.
If you have any questions, please contact the Institute for Academic Outreach at (660) 785-5384 or at institute@truman.edu.