PD 105 Registered Behavioral Technician Certification Preparation
PD 105 (3 credits) – Registered Behavioral Technician Certification
Dates:
Summer Session (June 1 – July 24 – CRN 4259)
Delivery:          100% Online (Summer)
Cost:                   $1,123.50 + Textbooks and Testing Fees (See Below for Details)
REGISTER NOW!
* If you are a Truman student and you receive a notice in TruView that there is a "restriction," contact the Institute for Academic Outreach for assistance at 660-785-5384.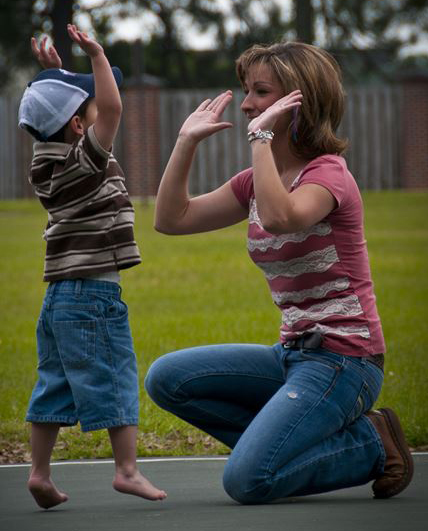 This program is unique nationally – providing college credit and enabling students to complete all of the preparatory requirements for the BACB™ Board Examination in an almost entirely online environment.
Learn to play an important role in the expanding field of Applied Behavior Analysis!
This comprehensive course enables individuals to fulfill the Behavior Analyst Certification Board (BACB™) requirements necessary to obtain a Registered Behavior Technician (RBT) credential.  The course is designed to provide the learner with a foundation in the basic concepts of Applied Behavior Analysis (ABA) as well as enable practical application of the strategies and skill sets necessary to serve individuals in need of behavior therapy.  The RBT is an entry level credential that will complement the Board Certified Behavior Analyst (BCBA), and Board Certified Assistant Behavior Analyst (BCABA) credential.  The RBT is a paraprofessional who works under the close supervision of a BCBA or BCaBA.  The primary role of the RBT is to provide direct implementation of behavior analytic services that are designed by a BCBA.
The course is taught primarily online in the Spring and 100% online in the summer. Students in the spring course are required to attend two face-to-face Saturday sessions on the Truman campus in order to receive practical training on the necessary skills required to perform as a competent RBT (see schedule below).  They will also be required to demonstrate certain skills through an online "Training Machine."  The course is taught "Pass/Fail" and successful completion of a competency-based exam preliminary to certification is necessary to receive credit in the course.  This training program is based on the RBT Task List and is designed to meet the 40-hour training requirement for the RBT credential. The program is offered independent of the BACB™ Exam.  Certification is not conveyed by taking the course or the competency-based exam, but by the BACB™ through completion of an official Board Exam.  Students are prepared to sit for the board exam through successful completion of this course.
PROGRAM COSTS
The costs below are as of October 17, 2019 and are subject to change with notice.  These costs represent the total costs for attaining certification as an RBT.
Paid to Truman in Tuition and Fees
In-State Tuition (3 credits)  $973.50
Online Course Fee $30.00
RBT Curriculum Licensing Fee $120
Paid in Textbooks and Online Materials (Not Paid to Truman)
Training Machine Access Fee for Skills Assessments $120
Textbooks $90
FEES ASSOCIATED WITH BACB CERTIFICATION PROCESS (After Course – Not Paid to Truman)
Required Background Check $20
BACB™ $50
Pearson Vue Exam $45
WHY SO MANY SEPARATE COSTS?
There are many RBT training programs on the market that will claim they prepare you for certification at costs lower than you see here.  What they don't tell you is that it is then your responsibility to find a supervising BCBA to certify your skills.  This means hours and hours of additional work that you have to complete when another professional has the time to observe you.  Additionally, if you live in a rural area, you may find it very difficult to find a supervisor.  Truman's program uses a "Training Machine" system to verify your skills online, meaning you avoid the cost and time of hunting-down a supervisor and scheduling hours of supervision.  The prices you see here cover all the costs you will assume in training, skill verification, and in taking your examination.
If you are an undergraduate student, or you aspire to an undergraduate degree, the credit associated with this course demonstrates to a potential employer that you pursued this training as part of an intentional plan of learning.
REQUIRED INTENSIVES
Summer (June 1 – July 24)
Intensive requirements are satisfied through an online equivalent.
THIS CLASS WOULD BE SUITABLE FOR
Educators or Teacher Education Students
Disability Studies Minors
Students or Practitioners in Health Care Disciplines
Parents of Children with Autism or Developmental Disorders
Others Who See Career Benefit to Learning These Skills